Megan Fox might be one of the hottest women in Hollywood, but no one want to see her act. Megan Fox's new movie "Jennifer's Body" premiered over the weekend and bombed, taking in only $6.8 million, roughly $24 million less than the #1 movie of the weekend. So it's official, Megan Fox has the box office draw of Carrot Top. Jennifer's Body debuted this weekend in fifth place with an embarrassing gross of less than $10 million. According to
Box Office Mojo
:
1. Cloudy with a Chance of Meatballs - $30.1 million
2. The Informant! - $10.5 million
3. Tyler Perry's I Can Do Bad All By Myself - $10 million
4. Love Happens - $8.45 million
5. Jennifer's Body - $6.8 million
Why do people even watch Tyler Perry movies and comedy shows? I can't believe she couldn't even beat that. Michael Bay is a very happy man today. Now if I was Michael Bay and Megan came back to me crying and ready to apologize for her recent comments. I would say to her, " get on your knees and open your mouth and for heaven sake don't you even think about spilling a drop." LOL... Anyway, it is not that I am happy she cannot carry a movie on her own because of her nasty tattoos or her recent comments. But the more she speak the more we are realizing she is that chick from the

Perfect 10

movie. She look good but when she open her mouth, the most awful things come out.

Click on image to enlarge.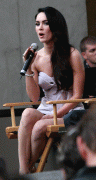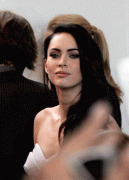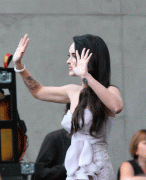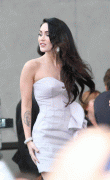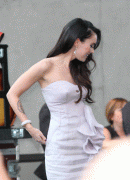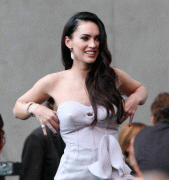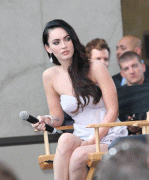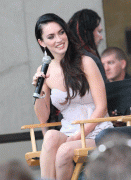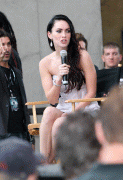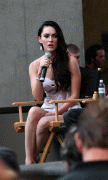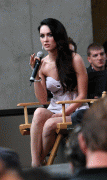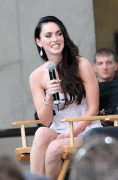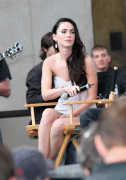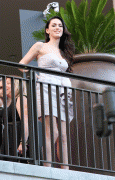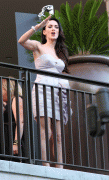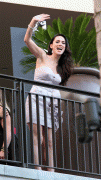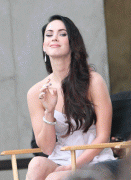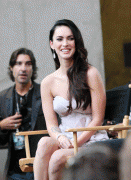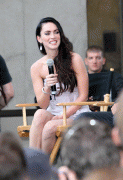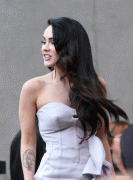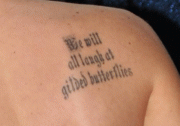 Fox's career in modeling and acting began with her winning several awards at the 1999 American Modeling and Talent Convention in Hilton Head Island, South Carolina. She began her acting with the film Holiday in the Sun (2001), later appearing in the films Confessions of a Teenage Drama Queen, Crimes of Fashion, and the TV series The Help (all 2004). She is well known for her roles on the television series Hope & Faith (2004) and in the 2007 film Transformers.