Production Company: Tayangan Unggul Sdn. Bhd.
Genre: Drama/ Comedy
Director: Afdlin Shauki
Starring: Afdlin Shauki, Liyana Jasmay, Noorkhiriah, Vanidah Imran, Farid Kamil, Que Haidar, Harun Salim Bachik, Adham Malekh, Chelsia Ng, Scha, Pete Teo
Length: 115 mins
Date of release: 8th October, 2009 Saadom (Afdlin Shauki) is a nasi kandar restaurant operator in Penang who is a workaholic and has successfully improved his restaurant business, but neglected his responsibilities as a husband to his wife, Munira (Noorkhiriah) and to his daughter, Miasara (Liyana Jasmay). However, his attitude towards her daughter started to change when he lost his wife in an accident.
Prior to her death, Munira advised Saadom to take good care of their daughter as well as his restaurant business. Following his wife's death Saadom becomes protective with her daughter by controlling her life in full since high school by following her wherever she goes and even applies as a gardener in her daughter's university in Kuala Lumpur so that he could always sees her.
To make things worse he even wants to know who her daughter is dating. He dislikes Hisham (Farid Kamil) as he likes to play too much. He realizes since his daughter is not short of admirers he helps Mat (Que Haidar) to approach her and find ways to get rid of Hisham. As a growing adult Miasara feels stressful as she hardly gets any freedom from her father and threatens to quit her studies if he keeps following her…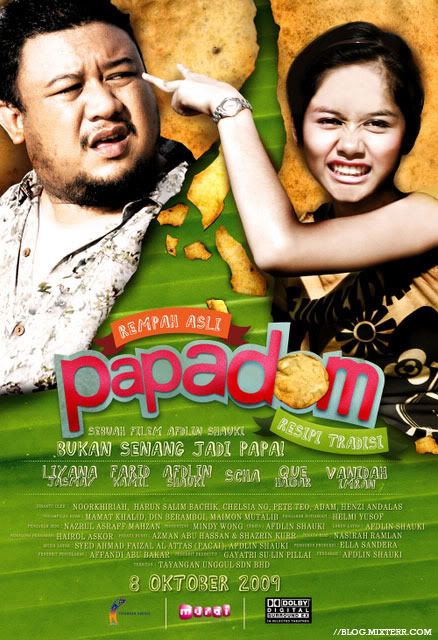 MEGAUPLOAD SINGLE LINK
Megaupload Link
MEGAUPLOAD PART 01
MEGAUPLOAD PART 02
MEGAUPLOAD PART 03
MEGAUPLOAD PART 04
MEGAUPLOAD PART 05
MEGAUPLOAD PART 06
MEGAUPLOAD PART 07
MEGAUPLOAD PART 08
Rapidshare Link
RAPIDSHARE PART 01
RAPIDSHARE PART 02
RAPIDSHARE PART 03
RAPIDSHARE PART 04
Other Rapidshare Link
RAPIDSHARE PART 01
RAPIDSHARE PART 02
RAPIDSHARE PART 03
RAPIDSHARE PART 04