Here is Lily Allen showing off her nipples yet again in case you missed it the first 2 million times because you were living in a cave or this is you first day on planet earth.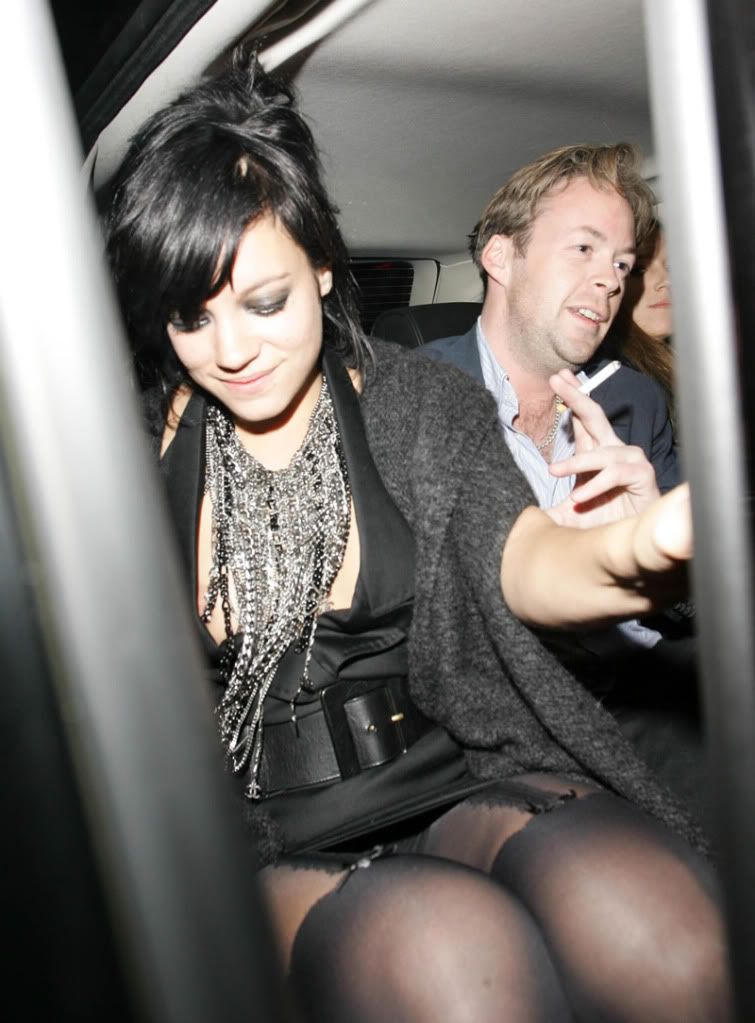 Lily Allen was leaving the Groucho Club in London last
week Thursday when she put on this particular nipple slip
show for the paparazzi. It has been nearly a month without
seeing Lily Allen's nipples so these pics come as a relief to
those worried our favorite chain smoking drunken mess
British singing tart.
Click on pictures to enlarge.